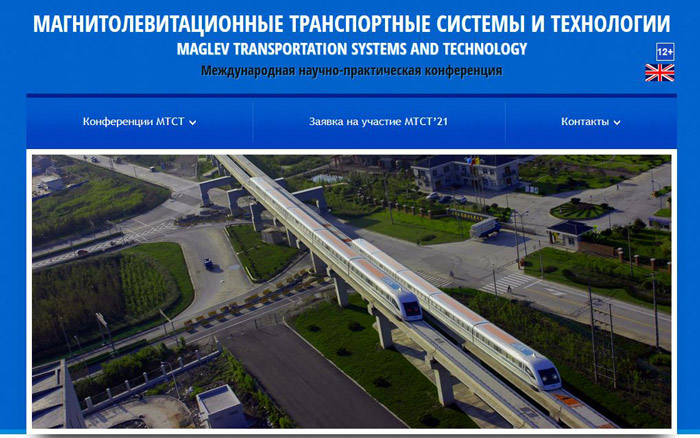 Attached find the program for the MTST'21 conference, organiszed by the PGUPS University in St. Petersburg, Russian Federation.
The conference is free of charge. Online access after registration.
"MAGLEV TRANSPORTATION SYSTEMS AND TECHNOLOGIES" (MTST'21)
. .
Basic conference information:
https://www.maglevboard.net/en/the-conf ... conference
The link to the Conference (ZOOM) will be sent out to all the participants of MTST'21 in advance before 09:00 AM Moscow time May 26th 2021
The detailled information and registration you can find at the official website of the Conference MTST'21
www.mtstpgups.ru
Registration:
http://www.mtstpgups.ru/application-for ... ation.html
. Fill in "none" for the report field.