Russia, Russian Federation
Prof. Dr. Anatoly A. Zaitsev was the State Minister of Railways of the Russian Federation and Chairman of the Scientific and Educational Engineering Cluster "Russian Maglev".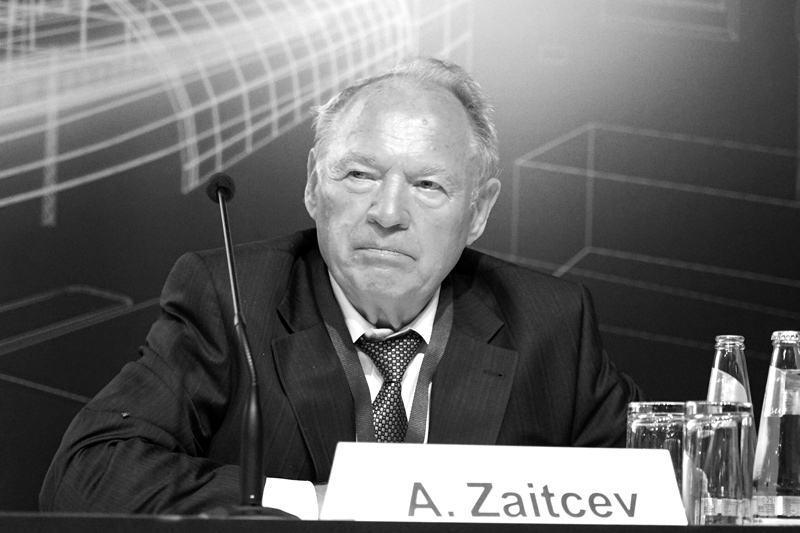 Anatoly Alexandrovich Zaitsev passed away on February 13, 2022, at the age of 83.
Anatoly Alexandrovich was a professor of St. Petersburg State University of Railway Transport of Emperor Alexander I, the Chairman of the Scientific and Educational Engineering Cluster "Russian Maglev", the head of the Scientific and Educational Center for the innovative development of passenger railway transportation, the Head of the October railroad in 1987-1996 and 1997-1998, Minister of Railways of the Russian Federation in 1996-1997, Vice President of the International Academy of Transport.
The passing of Anatoly Alexandrovich Zaitsev is a great loss for Russian and international transport science, railway transport and for all those who had the honor to know him and work together with him.
Anatoly played an important role in Russia's selection as the venue for the Maglev2018 international conference, which became one of the most successful high-speed Maglev system conferences of the last 50 years. He also initiated and chaired the Russian national MTCT conferences.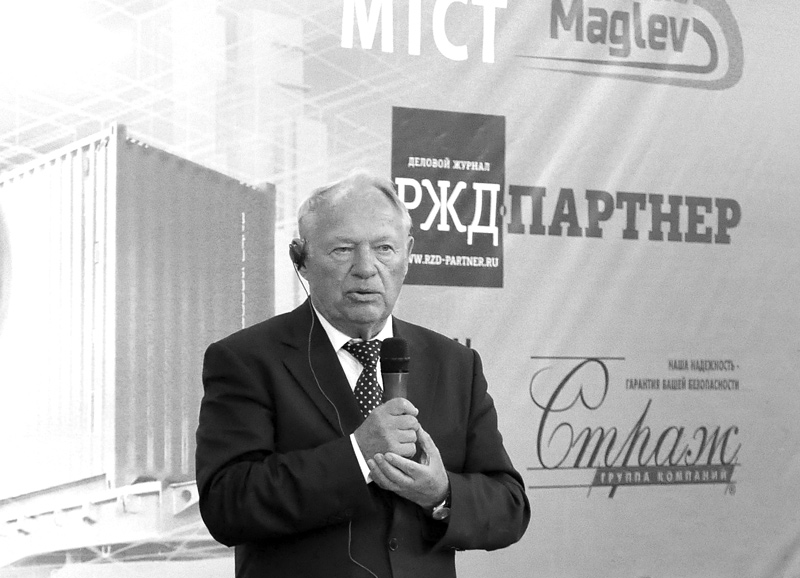 He laid the foundation for the revival of Russian maglev systems. He was editor-in-chief of the scientific series "Transport Systems and Technologies" (http://www.transsyst.ru/) and actively worked with undergraduate and graduate students.
Anatoly Aleksandrovich was an elected member of the Professional Council of the International Maglev Board and gained the Russian Federation respect, prestige and honor at the international level through his dedication and expertise.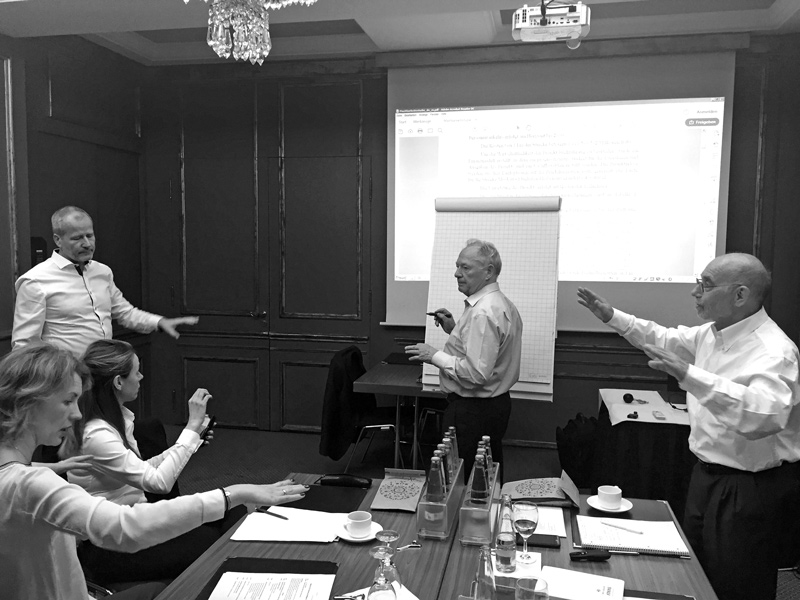 Anatoly Alexandrovich was a broad-hearted, sincere and benevolent man. Throughout his long life he acquired a great number of friends, people grateful to him, who sincerely respected and admired him.
Anatoly Alexandrovich always had an inexhaustible energy and optimism, which inspired those around him to great achievements and gave them the strength to implement them. His work lives and will live on through the efforts of his associates and followers, and his good name will forever remain in our hearts.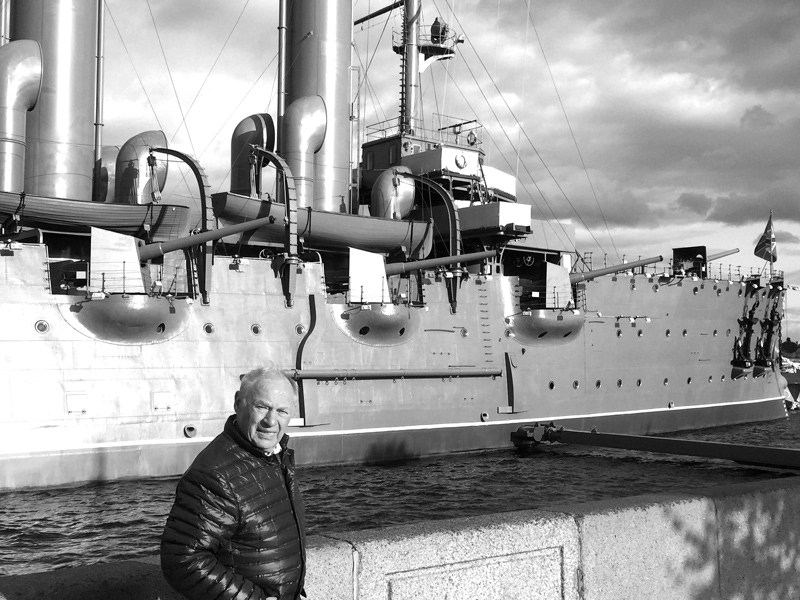 We express our deepest condolences to the family and friends of Anatoly Aleksandrovich and mourn together with all those who knew and loved him.
---
Here the official statement of the PGUPS University, St. Petersburg:
Памяти Анатолия Александровича Зайцева
Анатолий Александрович Зайцев
(06.02.1940 — 13.02.2022)
13 февраля 2022 года после тяжелой и продолжительной болезни скончался видный инженер, ученый, организатор и руководитель железнодорожного транспорта, государственный деятель, доктор экономических наук, руководитель Научно-образовательного центра инновационного развития пассажирских железнодорожных перевозок (НОЦ ПП ПГУПС), выпускник ЛИИЖТ — ПГУПС профессор Анатолий Александрович Зайцев.
Анатолий Александрович родился 6 февраля 1940 года и свою трудовую жизнь навсегда связал с железнодорожным транспортом, начав работу кочегаром на Октябрьской железной дороге, получил среднее образование в Лодейнопольском техникуме железнодорожного транспорта по самому передовому на тот момент направлению техники, связанному с тепловозной тягой. С этого времени и до конца своей жизни Анатолий Александрович Зайцев всегда оставался на переднем крае технического и научного развития железных дорог, продолжив образование в Ленинградском институте инженеров железнодорожного транспорта (сегодня — ПГУПС), защитив кандидатскую и докторскую диссертации, на всех ступенях своего служебного роста внедряя самые передовые технические и технологические новинки и организационно-управленческие приемы.
Знания, умения, высокие профессиональные качества Анатолия Александровича были замечены руководителями железнодорожной отрасли, а позже и страны. Он неустанно шел вперед, преодолевая трудности и покоряя новые вершины, занимал должности начальника Октябрьской железной дороги (1987–1996, 1997–1998) и министра путей сообщения Российской Федерации (1996–1997).
Патриот страны, преданный своему делу, Анатолий Александрович никогда не переставал заниматься отраслевой наукой. Настоящей страстью его жизни стало поистине инновационное направление в мире — развитие транспорта на основе магнитолевитационной технологии.
Депутат Законодательного Собрания, член общественного совета при Федеральной службе по надзору в сфере транспорта, академик и член президиума Международной академии транспорта, Анатолий Александрович много сил посвятил подготовке молодых кадров для железных дорог. Профессор на кафедрах «Экономика транспорта» и «Электрическая тяга» ПГУПС, он выступал организатором проходивших на базе ПГУПС научных конференций.
Многочисленные заслуги Анатолия Александровича отмечены государственными и отраслевыми наградами. Его величайшее достижение — искреннее уважение коллег и учеников по всему миру.
Петербургский государственный университет путей сообщения Императора Александра I скорбит по поводу ухода из жизни своего выдающегося выпускника профессора Анатолия Александровича Зайцева и разделяет боль утраты с его родными и близкими.
Source: https://www.pgups.ru/news/daty/pamyati-anatoliya-aleksandrovicha-zaytseva/ Accessed: 2022-02-14
---