The 25th International Conference on Magnetically Levitated Systems and Linear Drives, in Changsha, PR China, 2022. [...]
The 25th International Maglev Conference (MAGLEV 2022) is organized by the Tongji University in Shanghai under the direction of Prof. Lin Guobin. It will be held in Changsha, PR China, in 2022. After the conference, several excursion days to maglev routes in China have been planned so far.
The conference had to be postponed by two years due the COVD-19 pandemy.
---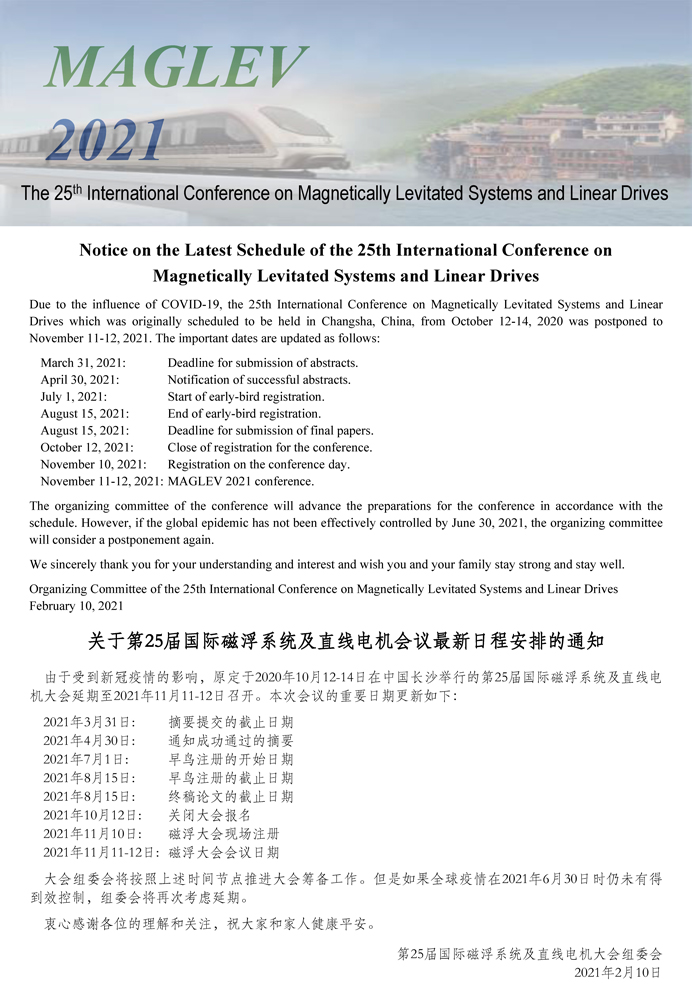 The Hunan Province and a regional railway industry manufacturer are sponsoring the conference.
---