The 25th International Conference on Magnetically Levitated Systems and Linear Drives takes place in Changsha, PR China, October 17 -21, 2022. [...]
The 25th International Maglev Conference (MAGLEV 2022) is organized by the Tongji University in Shanghai under the direction of Prof. Lin Guobin. It will be held in Changsha, PR China, from October 17 until OCtober 21, 2022.
In view of the Corona pandemic, the more difficult Chinese entry regulations and the generally conflict-prone situation worldwide, it is still unclear whether the conference can be held at least partially as a face-to-face event. A hybrid event currently seems likely (as of spring 2022).
The conference had to be postponed twice due the COVD-19 pandemy.
---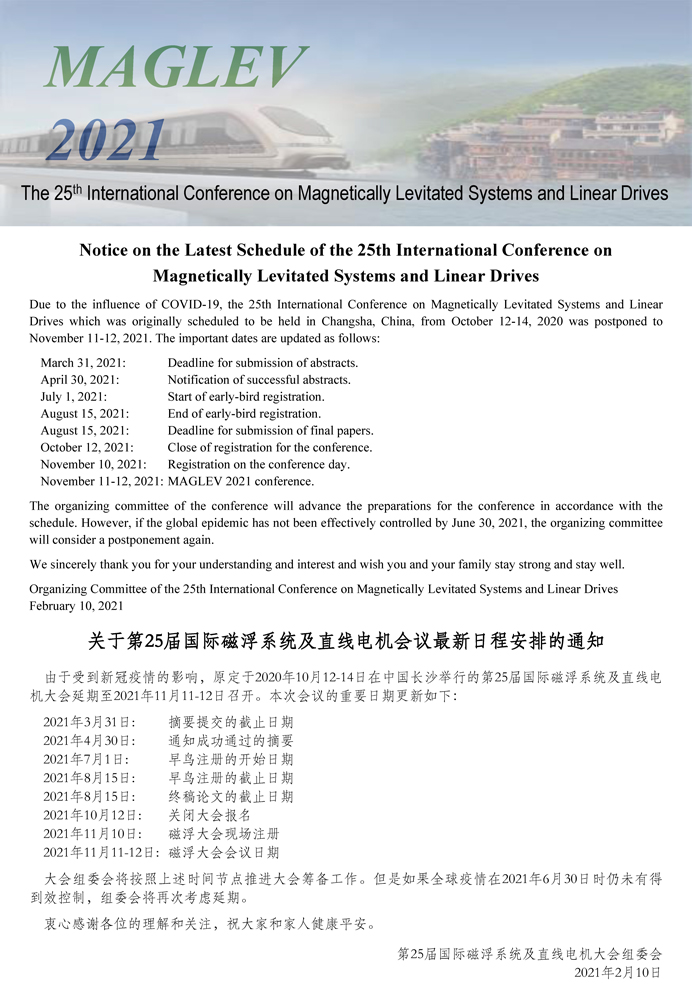 The Hunan Province and a regional railway industry manufacturer are sponsoring the conference.
---