The 25th International Conference on Magnetically Levitated Systems and Linear Drives was hosted by Changsha, PR China, October 18 -19, 2022. [...]
The 25th International Maglev Conference (MAGLEV 2022) was organized by the Tongji University in Shanghai under the direction of Prof. Lin Guobin. The conference was held ONLINE, hosted by Changsha, PR China, from October 18 until October 19, 2022.
Conference Organizers:
Hunan Rail Transit Holding Group
Tongji University
The International Maglev Board (Newsletter)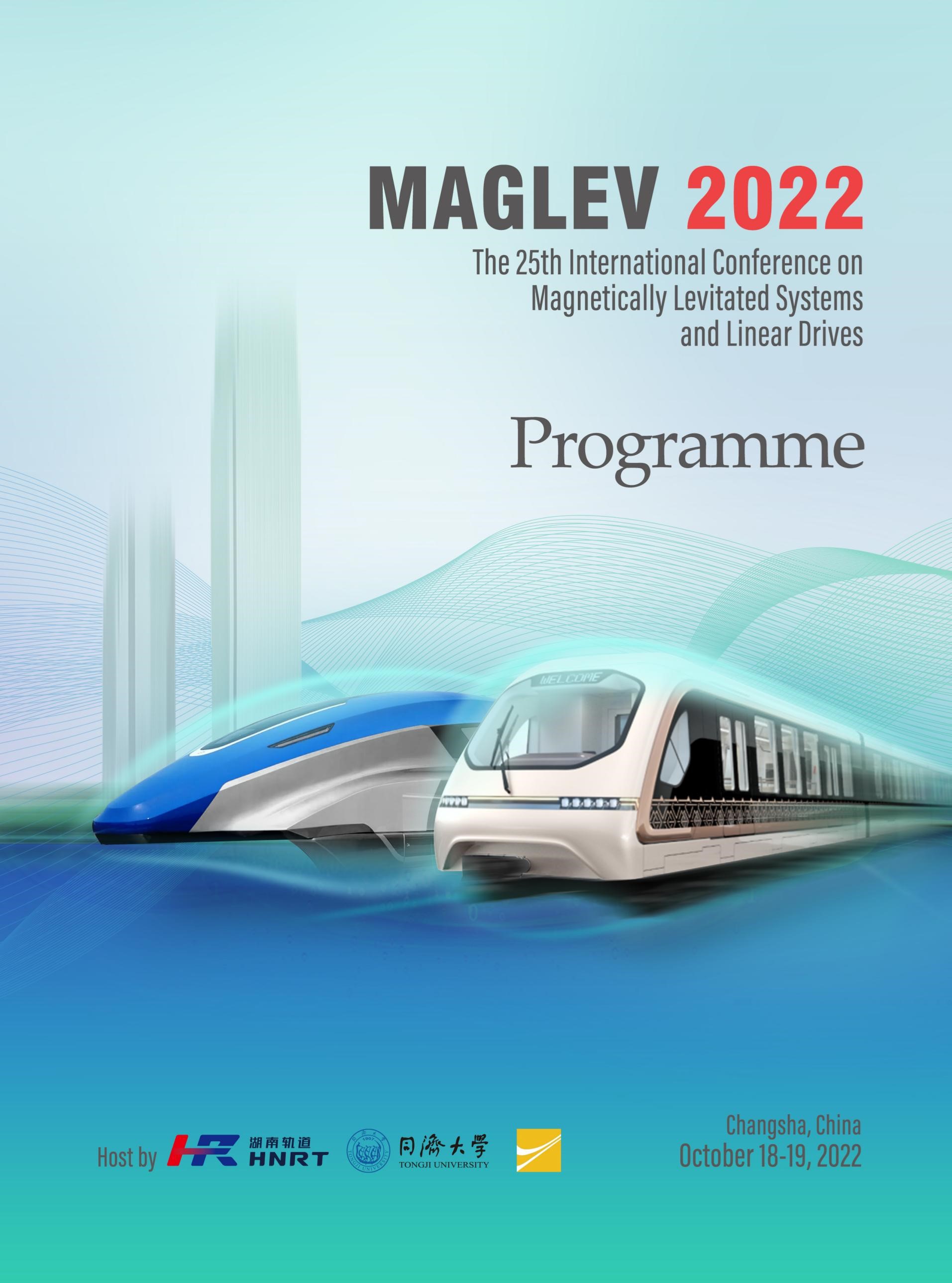 Programme of the conference:
Overview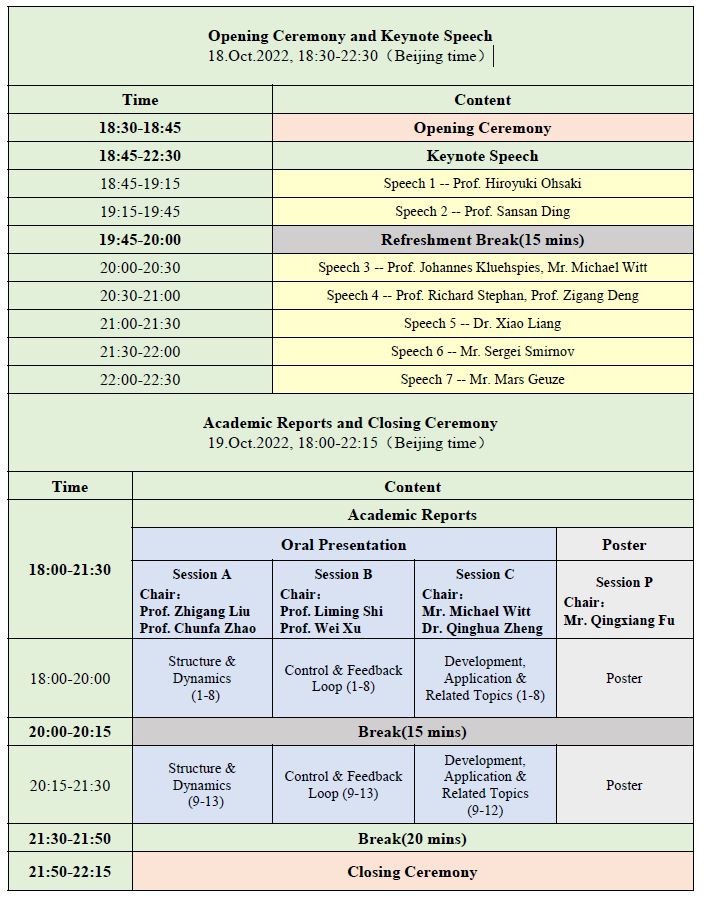 ---
Programme of the conference: Details

A

Session:
Structure & Dynamics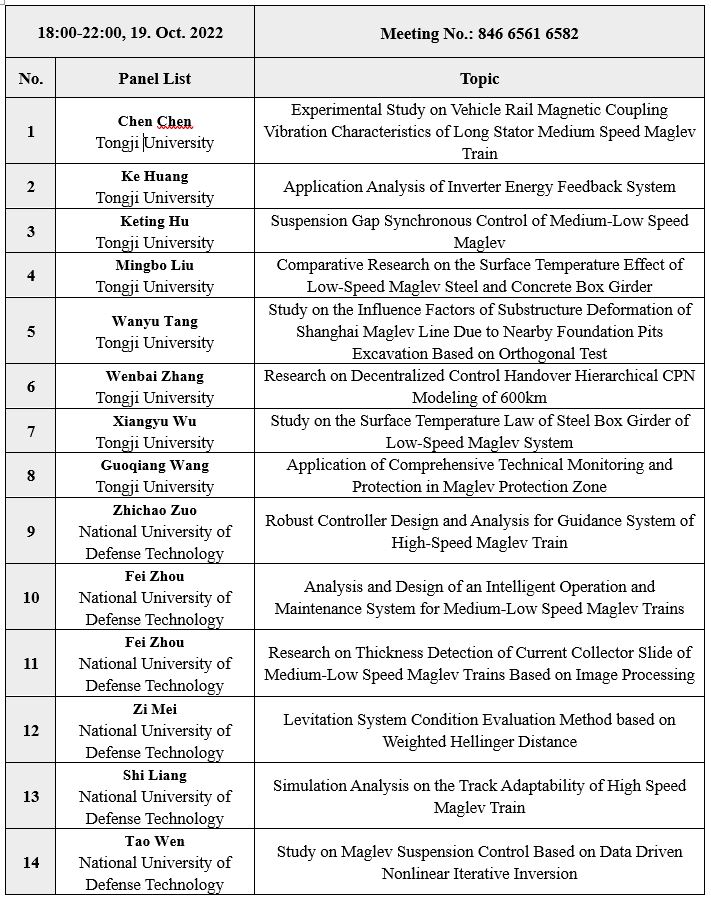 ---
B

Session:
Control & Feedback Loop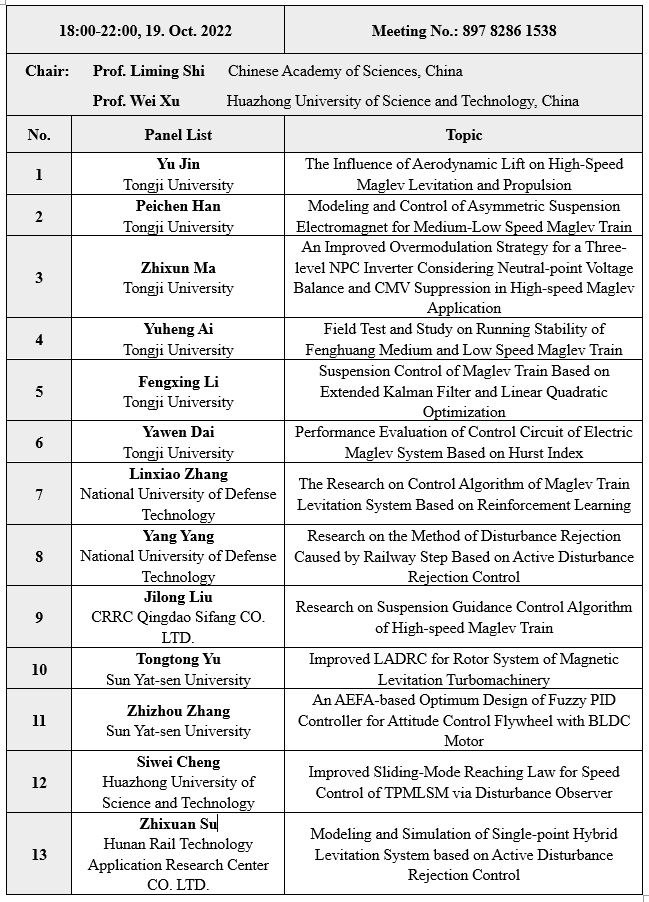 ---
C

Session:
Development, Application & Related Topics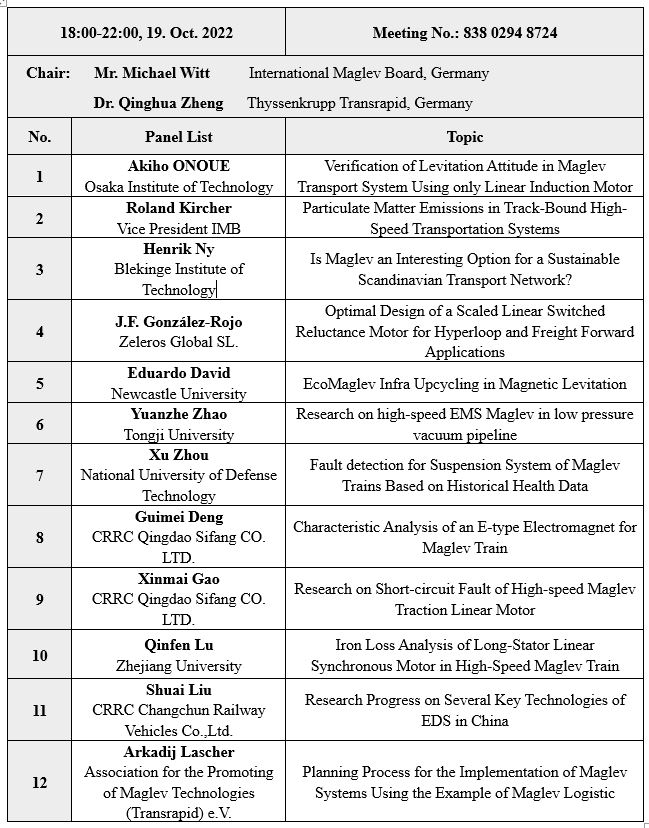 ---
P

Session:
Poster Presentations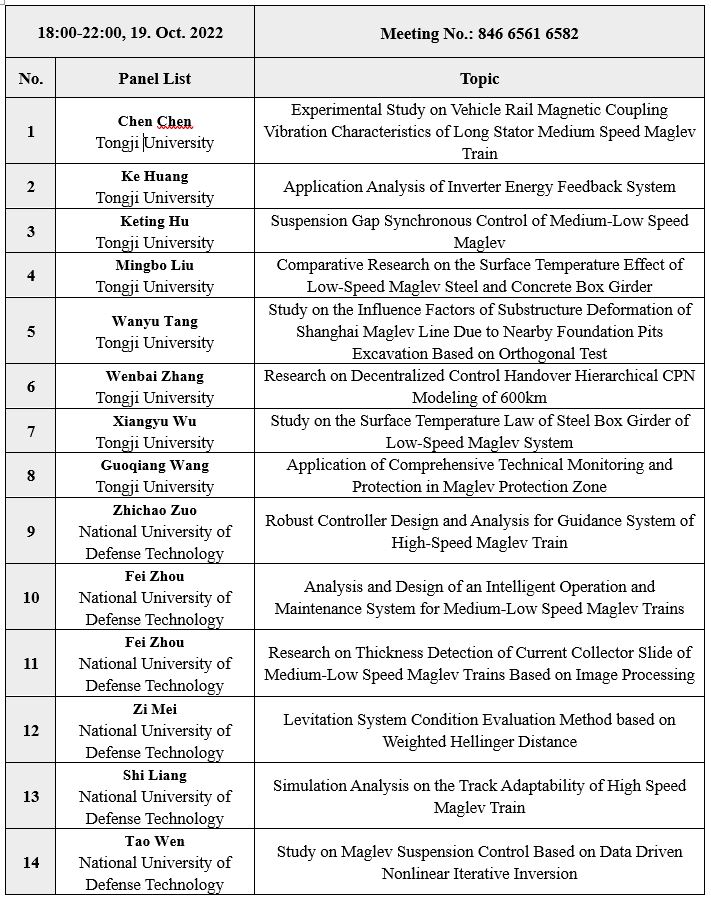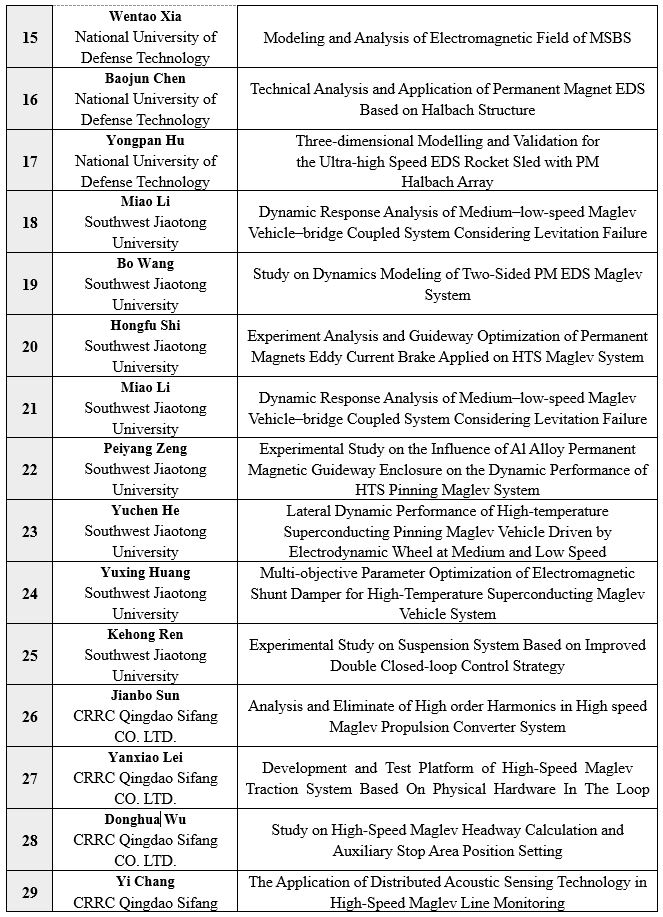 ---
Introduction to the 25th International Maglev Conference
The 25th International Maglev System and Linear Drive Conference was originally scheduled to be held in Changsha, Hunan Province, China in 2020. Due to the impact of the new epidemic, it was postponed for two years, and was scheduled to be held on October 18 and 19, 2022. This meeting is held online and partly offline for the first time since the first session was held in 1977. Considering the time difference of the places where the participants are located, the time of this meeting is arranged as closely as possible at a time convenient for experts from all over the country to participate in the meeting. We hope that everyone can participate in the meeting easily. The organizer of the conference welcomes all participants to Changsha at their convenience to visit and ride Hunan Maglev and exchange experience in the development of Maglev transportation. Maglev 2022 Conference is open to experts, scholars, decision-makers, planners, designers and any interested citizens engaged in Maglev and linear drive.

The conference received 103 papers in line with the theme of the conference. These papers will be exchanged in the form of conference reports, branch reports, posters, etc. All contributions will also be compiled into an electronic version of the conference proceedings for sharing and exchange between the paper contributors and other participants.